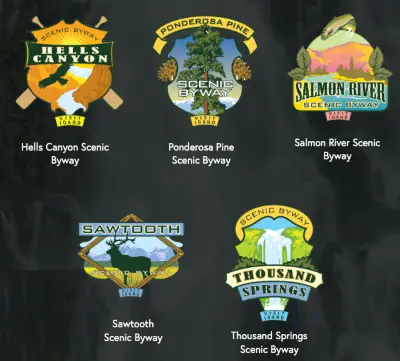 Idaho is a beautiful state, but even if you have never been there, you can get these free Visit Idaho limited edition stickers. The stickers were designed by local artist Ward Hooper. This set of five features five of Idaho's most famous scenic byways: Hell's Canyon, Ponderosa Pine, Salmon River, Sawtooth, and Thousand Springs.
Instructions:
Go to the Visit Idaho website.
Enter your name and address (orders shipped to US addresses only).
Check I'm Not a Robot and click the Submit button.
You will be getting a monthly newsletter from Visit Idaho in your inbox.
Visit Idaho five historical scenic highways on these stickers, but did you know Idaho has 31 scenic byways? That's more than any state in America. Visit Idaho will be releasing new byway stickers in the future, so be sure to check back at a later date for more!