Are you looking to find some free samples from your favorite diaper brand? This website is a list of resources that should help you find free Huggies samples to help you out.
It has become much easier to find free Huggies samples in 2022 when you use this website to help you. We have done all the work so that you can come to our site and have all the resources listed out and waiting for you to go and find them. We regularly search social profiles to discover and share the offers with you.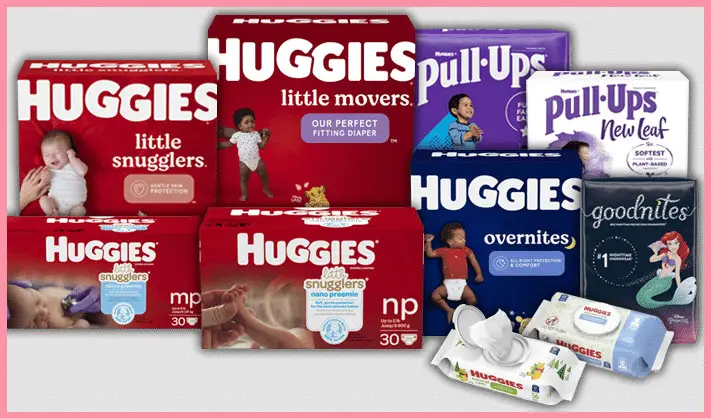 We have found countless ways to find freebies over the years and are happy to offer the things we find to you. We will also check to find coupons and other info through promotional websites.
Latest Free Huggies Samples
FREE Huggies Little Snugglers Diapers
Snag these Free Huggies Diapers with Baby Rewards
Tips on How to Get Free Huggies Samples
Try checking out parenting websites and blogs that offer helpful tips and tricks for parents. They will also have links that can help find free samples, other promotional offers, and special discounts only available through the blog posts.
Try checking out the Huggies website. There are rewards clubs and loyalty offers if you claim the products you have bought through them for rewards points.
Big branded retailers often offer Huggies promotions. Usually, this is in the form of buying enough products and getting a free product or a gift card. Places like Target and Walmart do this quite often.
Specific organizations will often offer free diapers or wipes for mothers in need on certain days. If you need some diapers seriously, then these are places that you can check out to find some help.
Get Social for Free Huggies Samples
About the Huggies Brand
Huggies has been a household name for parents for over five decades. They are dedicated to the trials and tribulations that come along with parenting. Founded in 1968 by Kimberly-Clark, Huggies is now a name that is synonymous with the help that parents need and the quality, affordable diapers that they trust. They have been committed to helping the parenting journey since the beginning.
As part of the national diaper bank network and going out of the way to help families in need, they have always gone about and beyond to be there when parents are in need. With parenting help resources, Huggies is a brand here to help parents first and foremost.
Conclusion
I hope you were able to score some free Huggies samples! Remember these samples come and go quick so be sure to check back with for the latest free samples